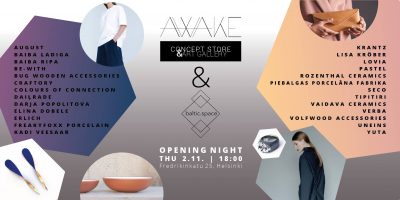 Till the end of the year 2017 you can visit AWAKE COLLECTIVE concept gallery in Helsinki to see and buy VERBA designs!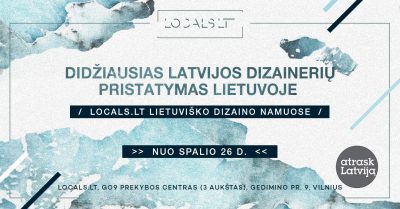 From 26th of October find VERBA jewels in LOCALS.LT concept store in Vilnius, at Latvian Design Exposition!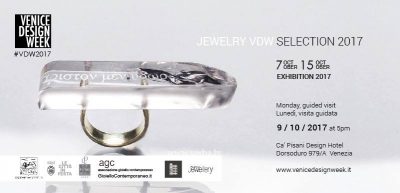 "Jewelry Selection 2017" final selection exhibition in Venice design week, with VERBA designer Anna Fanigina special ring "ἄριστον μὲν ὕδωρ / Greatest however is water", from 7th to 15th October, Design Hotel Ca' Pisani, Dorsoduro 979/A, Venice, timetable 10:00-18:00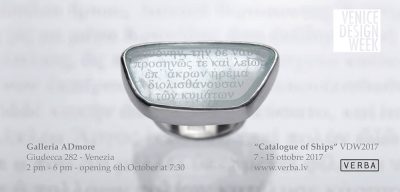 VERBA designer Anna Fanigina solo show νεῶν κατάλογος / CATALOGUE OF SHIPS in Venice Design week. From 7th to 15th October, gallery "ADmore", Giudecca 282, Venice, timetable 14:00-18:00.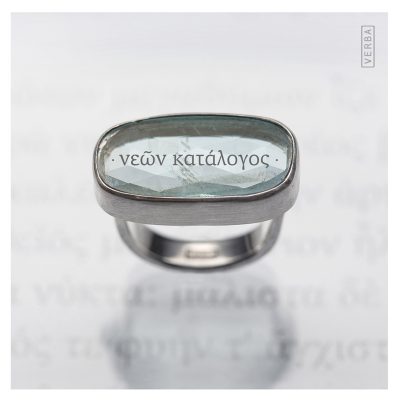 Dizaineres Annas Faniginas personālizstāde νεῶν κατάλογος / KUĢU SARAKSTS*. Rīgā, Eiropas Savienības mājas izstāžu zālē, no 2017.gada 7.septembra līdz 3.oktobrim.
 VERBA in Tallinn! On 30th of June and 1st of July, from 11:00-18:00, find VERBA stand at the International Jewellery and Accessories Fair.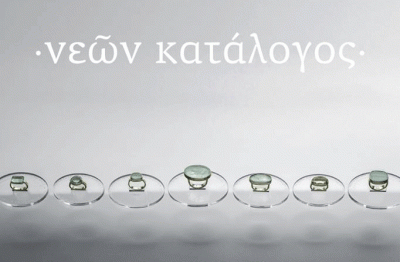 Collection νεῶν κατάλογος / "The Catalogue of Ships" exhibits in "Ramybes" gallery in Palanga, Lithuania, from 7th of June till 10th of July 2017.
 Līgo svētku gaidās un Vasaras saulgriežos studija VERBA aicina Jūs uz siltajām atvērto durvju dienām! Priecāsimies Jūs satikt otrdien un trešdien 2017.gada 20. un 21. jūnijā no 14:00 līdz 19:00! Artilērijas 65, ieeja no pagalma, +371 29763288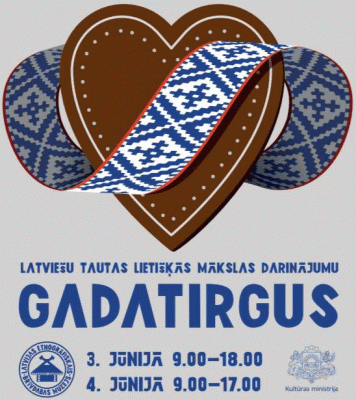 Latviešu tautas lietišķās mākslas darinājumu gadatirgus 2017. gada 3. un 4.jūnijā, Latvijas Etnogrāfiskajā Brīvdabas Muzejā.
 Lielā Modes un Dizaina diena Kalnciema kvartālā 2017. gada 27.maijā!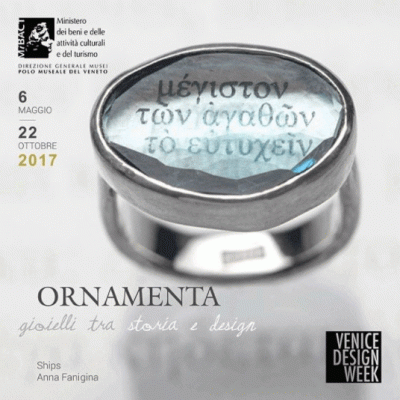 Part of the collection νεῶν κατάλογος / "The Catalogue of Ships" takes part at the exhibition "ORNAMENTA. Gioielli tra storia e design" in Museo Archeologico Nazionale di Adria from 6th May till 22th October 2017.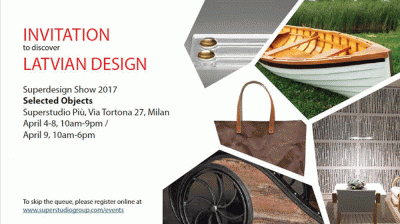 VERBA in Milan Design Week at Superdesign Show 2017 _Time To Color. The show will take place at Superstudio Più, Via Tortona 27, Milan April 4-8 2017, 10am-9pm / April 9, 10am-6pm
 On Saturday 25th (6:30pm – 10pm) and Monday 27th (10am – 5pm) of March 2017 VERBA is taking part in POP UP ART FAIR in London, Sunny Art Centre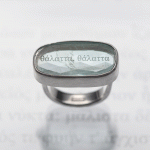 From 8th to 11th March 2017 VERBA will exhibit collection "The Catalogue of Ships" in Munich Jewellery Week, INITIATION 2017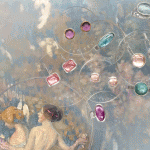 Latvijas zīmola VERBA rotas tagad var iegādāties arī Latvijas Nacionālā muzeja veikalā.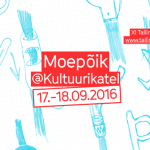 17.-18.09.2016 Tallinn Design Festival, The Fashion Cross (Saturday 11-20/Sunday 11-18)
 Mūsdienu amatniecības festivāls 2016. gada 6.-7. augustā Latvijas Etnogrāfiskajā muzejā
  28.07-29.07.2016 studijas VERBA vasaras atvērto durvju dienas VERBA AESTAS!
 Exhibition in Saint Petersburg "Список кораблей", Masterskaya of Masha Goncharova, Gangutskaya str. 16-60, 2412*,
8 (921) 9094704, May 2016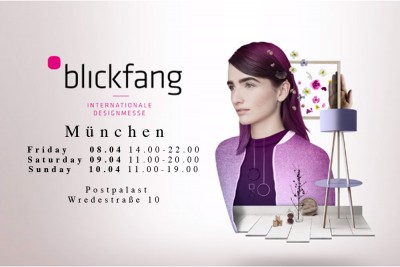 08.04 – 10.09 2016 VERBA in BLICKFANG international designmesse in Munich!
 Studijas VERBA 2015. gada atvērto durvju dienas VERBA IN VERNO!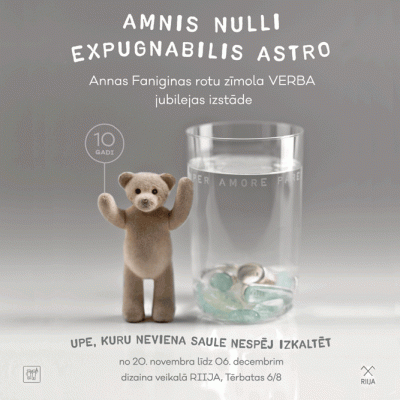 21.11 – 05.12 2015 exhibition of VERBA 10 years "A river no sun may dry out", RIIJA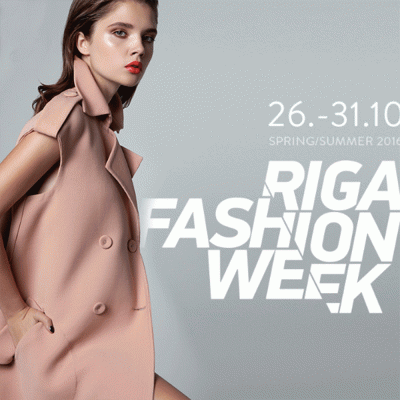 VERBA jewelry at Riga Fashion Week 2015!
 Studijas VERBA 2015. gada vasaras atvērto durvju dienas VERBA AESTAS!
 VERBA in Italy (2015)!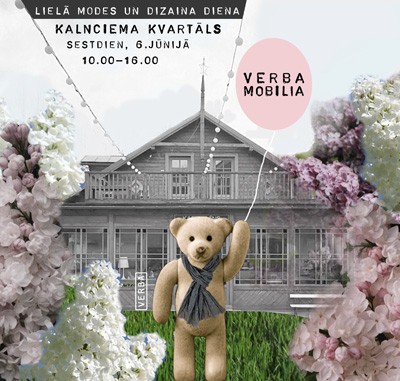 VERBA at Fashion and Design Day, June 2015!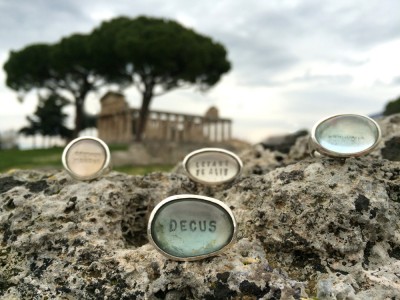 VERBA a Pestum senta spirito antico (2015)!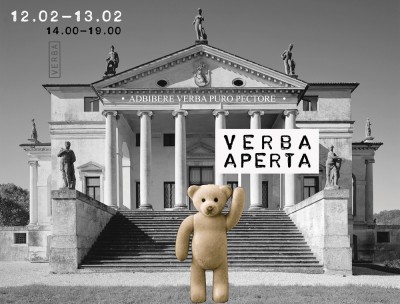 Studijas VERBA atvērto durvju dienas VERBA APERTA (2015)!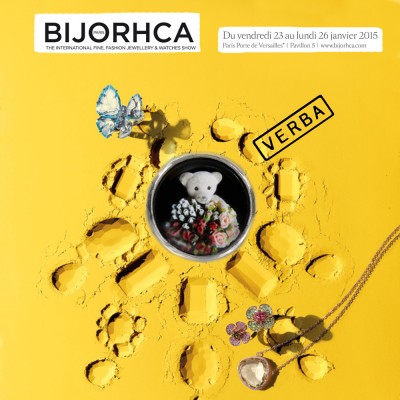 VERBA in BIJORHCA from 23rd to 26th January 2015 – Paris!
  VERBA now in Saint Petersburg (Nevsky Center, Stokmann, Nevsky pr., 114-116)!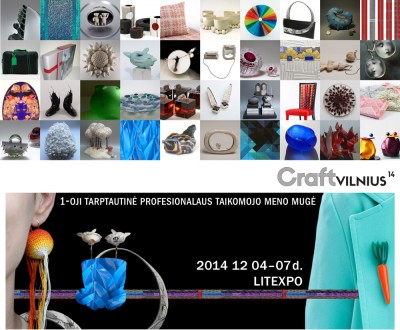 VERBA in Craft Vilnius exhibition 04-07.12.2014!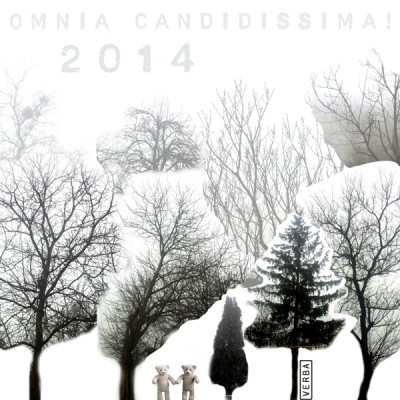 OMNIA CANDIDISSIMA 2014!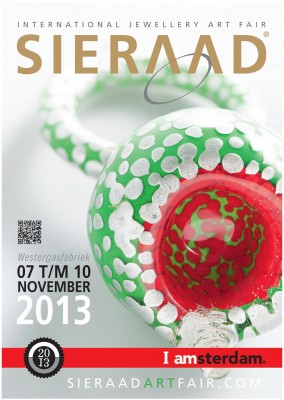 VERBA in the International Jewellery Art fair SIERAAD in Amsterdam, November 2013!